Broken Wire | Dead Zone | Repair | Installation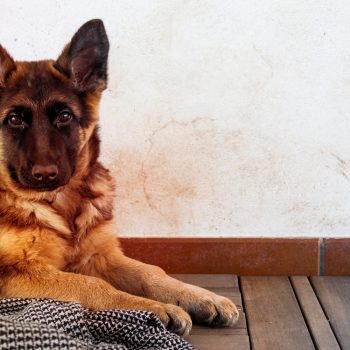 If you are moving, but want to bring your control panel with you in order to keep Fido from accidentally leaving the new house, we have got it covered. Our technicians can professionally rewire the yard, flag it, and give an introductory training session in order to ensure your pet's safety.
Perhaps your dog has discovered that mom's garden is extremely fun to dig in, but you don't want to set up an entire above ground fence to keep him out. We can offer a partial reinstall to keep your furry friend out of trouble; depending on the situation, we are capable of extending and/or retracting the boundaries of an underground fence as well as wiring off specific areas within the yard.
If you have discovered that your underground fence has multiple breaks in its wiring system due to landscaping or construction work, we can rewire your whole yard or just part of it. This can be done as opposed to finding and fixing each individual break in a wire that has already been badly damaged, which will save both of us time and you money.
As opposed to charging our customers high prices to fix a wire break or rewire a yard, we come to assess the situation for free, and charge for time and labor at a reasonable expense. We will personally work out the estimate price with our customers based on the situation.
We know how people feel when it comes to paying the high costs to repair your existing hidden fence. We are a family owned business and have no franchise fees. We pride ourselves on being much more cost effective than the national brands.
We service ALL brands including Pet Stop®, Innotek® , Invisible Fence® and PetSafe®, and Dog Guard.